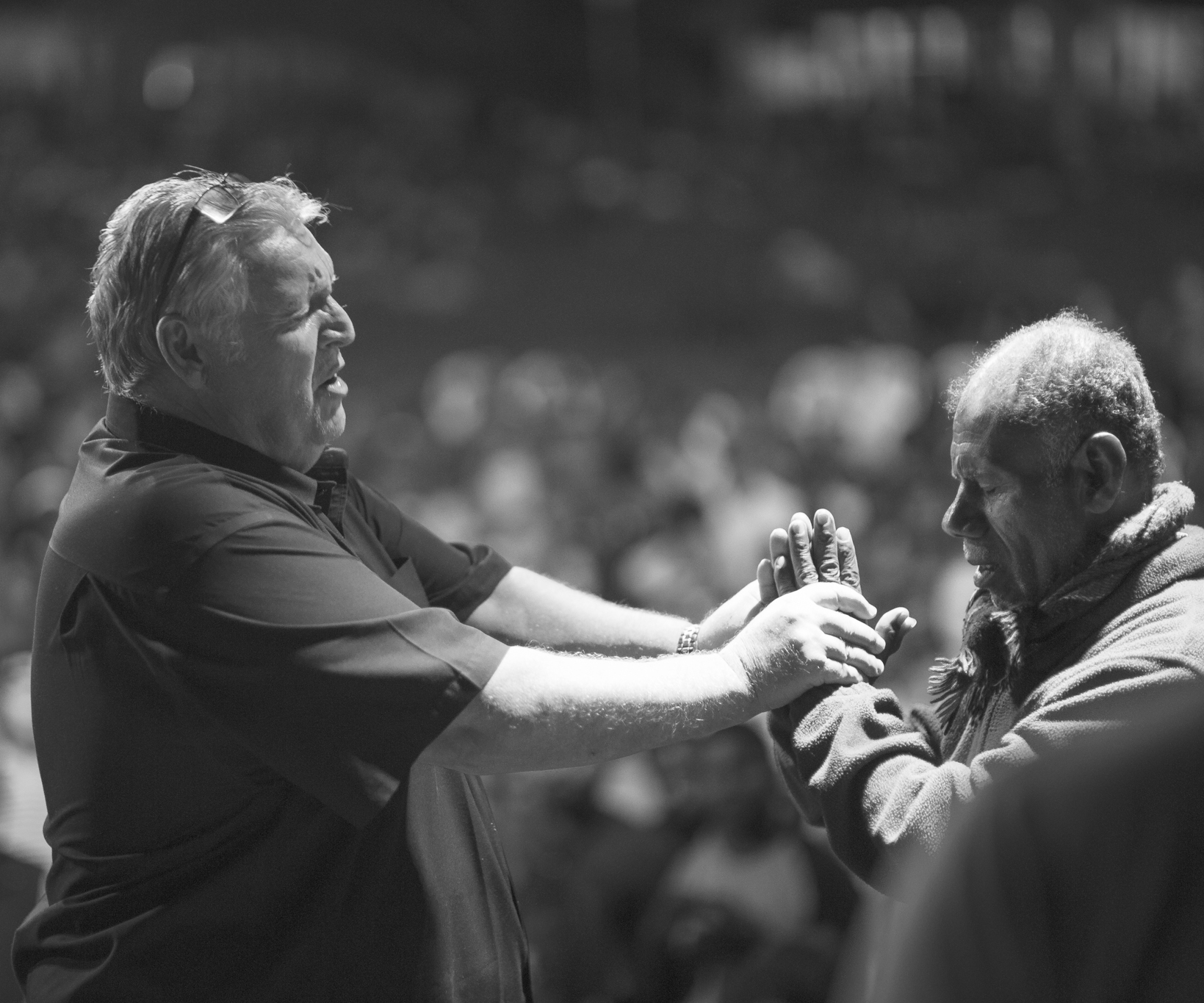 Our History.
1970s
Saved in 1974 at the age of 26, a heavy drinking bohemian artist and high school teacher Tim Hall had his life turned upside down by Jesus Christ. Tim Hall was born again and filled with the Holy Ghost at the Klemzig Assembly of God church under the ministry of Pastor Andrew Evans. He immediately felt called to the ministry.
Pioneered his first church in 1975 in Murray Bridge South Australia.
Became youth pastor of Klemzig (now Influencers Church) in 1976 seeing it grow to become the largest youth group in Australia.
Pioneered a number of churches across Victoria and saw Dandenong A.O.G (now Faith Christian Church) grow to become one of Victoria's key churches.
1980 – 90s
He began to move into evangelism in the 80's, conducting meetings across Australia, New Zealand and Papua New Guinea.
The campaigns grew significantly in the coming years seeing huge crowds surpassing over 100,000 people in attendance.
Present
With his wife Jacque, they have preached on every continent (excluding the Antarctic) seeing great harvests of souls and thousands of significant miracles. In Papua New Guinea alone they have conducted forty campaigns, seven of these campaigns being held at the national stadium.
Revival Crusades.
Tim Hall International Ministries have travelled the world for over 40 years and has preached to gospel on every continent except Antarctica. Tim has a rich history of fulfilling the Great Commission to go to the nations in power, to make disciples through the equipping of churches, and baptising people in the name of the Father, the Son and the Holy Spirit.

In 2013 Tim and Jacque felt stirred by Holy Spirit to relocate to Melbourne and become apart of the team at planetshakers. Tim Hall is elder, pastor and a lecture and has a passion for the local church.
Partner With Us For Revival.
Join with Tim & Jacque Hall's International Ministry & Global Evangelism goals
to see Churches equipped and many Disciples made by supporting us financially!
Help us fuel the fire of Revival!
From Your Personal Banking.
ACCOUNT DETAILS
Account Name: Tim Hall International Ministries Inc
Account Number: 645969441
BSB Number: 085005
ABN Number: 37472032864
SWIFT Code: NATAAU3302S
Bank Name: National Australia Bank Ltd